Saturday, March 21 | 8:30 AM-12:30 PM | $10
Bible Center Church is thrilled to welcome world-renowned speaker and author, Dr. Gregg Allison for a 1-day intensive on Historical Theology!
On Saturday, March 21, Dr. Allison will teach through an historical-theological overview of the following:
8:30-9:20 AM God's Word / The Triune God / God the Father
9:30-10:20 AM God the Son / God the Spirit / God's Creation
10:30-11:20 AM Angels & Demons / Humanity / The Fall & Effects of Sin
11:30 AM Salvation / The Church / Last Things
Because lunch, materials, and child care are provided, please sign up if you plan to attend. Looking forward to a great morning with you!
---
About Dr. Allison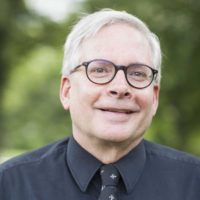 Dr. Allison was one of Pastor Matt's favorite professors and mentors at The Southern Baptist Theological Seminary, where he has taught since 2003. His decades of ministry experience also include:
Teaching at Trinity Evangelical Divinity School (Deerfield, Illinois) and Western Seminary (Portland, Oregon)
Serving as a Campus Crusade (Cru) missionary in Italy
Pastoring in Lugano, Switzerland
Serving as secretary of the Evangelical Theological Society
Leading as an Elder at Sojourn Community Church (Louisville, KY)
Consulting church planters in the Sojourn Network