Dear Bible Center family & friends,
Welcome to church! Thanks for visiting in person or tuning in via the internet or TV!
It's my privilege to introduce today's guest speaker, Dr. John King. (Our Executive Pastor here at Bible Center is also named John King, but there's no relation beyond both having West Virginia roots.)
John and his sweet wife, Jeanie, have faithfully served in pastoral ministry for over 45 years. They arrived in Princeton in 1990 to serve the Johnston Chapel Baptist Church, a congregation that has maintained a close relationship with Bible Center for decades. Just as we serve the Charleston area in Jesus' name, they have served southern West Virginia through ministries such as Celebrate Recovery, Bluefield Union Mission, Abel Crisis Pregnancy Center, and Tender Mercies Food Pantry.
After more than 26 years at Johnston Chapel, and having mentored his successor, Pastor John retired a couple of years ago to make himself more available to serve churches like ours. Sarah and I always love it when he and Jeanie come. They warm our hearts, encourage our children, provide invaluable advice, and set an unparalleled example of what we want our relationship to look like when we reach their age and phase of ministry.
Please join me in welcoming a friend, a mentor, and the man who has been a great encouragement to the Bible Center Church family over the years… Dr. John King.
Gratefully,
Matt Friend • Lead Pastor
@PastorMattBCC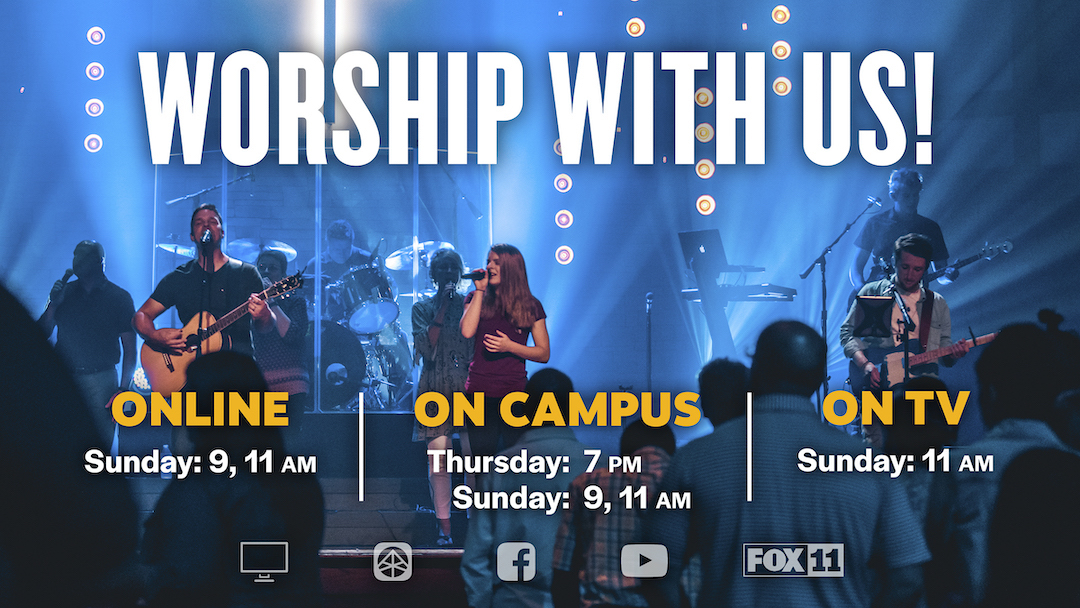 Thursdays | 7 PM
Sundays | 9 AM & 11 AM

Church Life
---
Israel 2022: Info Meeting
August 7 | 7 PM | Zoom or In-Person (Rooms 3105/06) | Pastors Matt Friend and Ted Tanzey will be leading a trip to Israel in June of 2022. An info meeting will be held for anyone interested. Larry Bell, who's co-leading the trip for us, will be our special guest during this meeting.
Bereavement Notices
Any time someone in the Bible Center family passes away (or someone connected to one of our members or regular attenders), we send out a notice to our pastors, staff, elder board, and deacons. If you would like to be included in those bereavement notices (to join us in prayer, send a card, etc.), you can opt into that email list here.
Driver's Ed Boot Camp
August 24-28 | Classes will be available at The Maker's Center for individuals who need to prepare for their learners permit or who need driving time. Cost: $100. Space is very limited; sign up now! Masks are required.
9:00-11:30 AM – Driving for people who already have a learners permit
1:30-3:30 PM – Class to prepare for your learners permit exam
Belong
---
Opportunities for Sunday Groups Resume 
Some Sunday Groups will begin to meet in-person on a bi-weekly schedule. We are asking groups to move directly to their rooms and then directly to the service or outside when it is finished, while lobbies continue to function as hallways. (Childcare will not be available during this hour.) Chairs will be set up for social distancing.
Groups are encouraged to enjoy outdoor options, Zoom, or to take the weeks off when their group isn't meeting in the building.
Bi-weekly Schedule
Week A | August 2 | 10-11 AM
Young Professionals | Rooms 3101-02
Munoz | Room 3104
Lee Walker/Pugh/Minturn | Rooms 3105/06
Week B | August 9 | 10-11 AM

Matt Walker/McClung/DeTemple | Rooms 3101/02
Tanzey/Legg | Rooms 3105/06 (currently meeting weekly in the South Woods as weather permits)
Bible Center School
---
BCS Employment Opportunities
Part-time Aftercare (Days are flexible; 3:15-5:30 PM)
Athletic Coaches Needed
As BCS prepares for the Fall, several coaches are needed. Many of our coaches were parents of 8th grade students who have graduated. If you are interested in the following positions or know someone who may be a good fit, please email Stephanie Schafer and Dick Riffe. They would love to sit down and talk about what it means to coach middle school students at BCS!
Volleyball Coach & Assistant Coach
Girls Basketball Coach & Assistant Coach
Boys Basketball Coach
Track Coach & Assistant Coaches
Baseball Assistant Coach