Dear Bible Center family & friends,
Welcome to church! Thanks for visiting in person or tuning in online or on TV.
Have you been baptized as a Jesus-follower? If not, perhaps you've seen a baptism take place or have heard about one?
Today's message is all about baptism: what it is, what it means, and why it's so important.
If you're a long-time believer who was baptized years ago… may I ask you to approach today's message with an open heart and empty notepad? I'm convinced we'll learn something that we've never before considered.
If you're a Jesus-follower who has never been baptized… may I implore you to consider taking this important step of obedience and faith? We're here for you as a church family! Your pastors and I are here for you! We'll help every step of the way.
If you're a seeker or skeptic… first, I'm so glad you're here. This is a safe place to ask questions and be loved, even in the ambiguity. I do pray you find today's message to be clear, compelling, and compassionate.
This weekend's service is part of a 3-week series titled United. I trust you'll find all three messages to be inspirational, educational, and helpful for your own spiritual formation.
This series is also part of a much bigger picture—the 6-month rollout of our new Member Statement of Faith set to go into effect March 28, per congregational approval.
May God use everything about today's service—the message, the readings, the songs, the one-another encouragement, the prayers—to unite us more around our Lord Jesus Christ!
Thankful for you,
Matt Friend • Lead Pastor
@PastorMattBCC
Thursday | February 4
Worship Service | 7 PM
Sunday | February 7
Worship Services | 9 & 11 AM | On Campus & Online
Worship Service | 10 AM (WCHS-TV)
Early Childhood & Children's Ministry | 9 & 11 AM
Middle School Ministry (MSM) | 9 & 11 AM
High School Ministry (HSM) | 9 AM only
Sunday Groups | Various Times
Monday | February 8
BCS Open House | 5-6 PM
Tuesday | February 9
Wednesday | February 10
Middle School Ministry (MSM) | 6:00-7:45 PM | Church Campus
High School Ministry (HSM) | 7:00-8:30 PM | School Campus
Thursday | February 11
live @ 3 with Pastor Matt Garrison on Facebook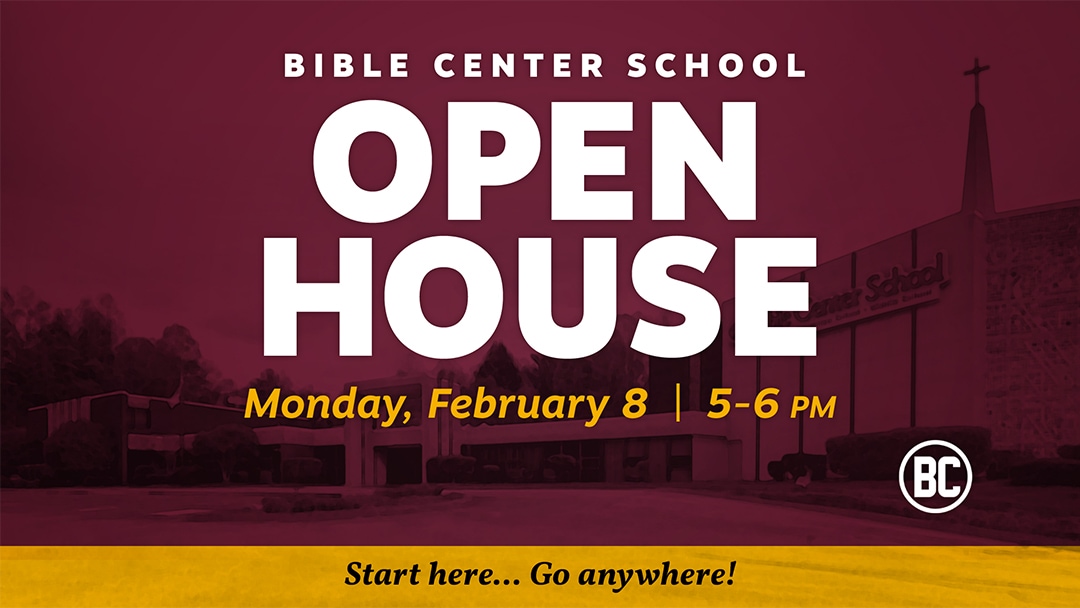 BCS Open House 
Considering Christian Education? Want to know what BCS is all about?
Meet our faculty and staff and experience why BCS is family.
Take a tour of the school and feel comfortable and safe.
Hear about the mission of BCS in our community.
Ask questions and know we're here to help.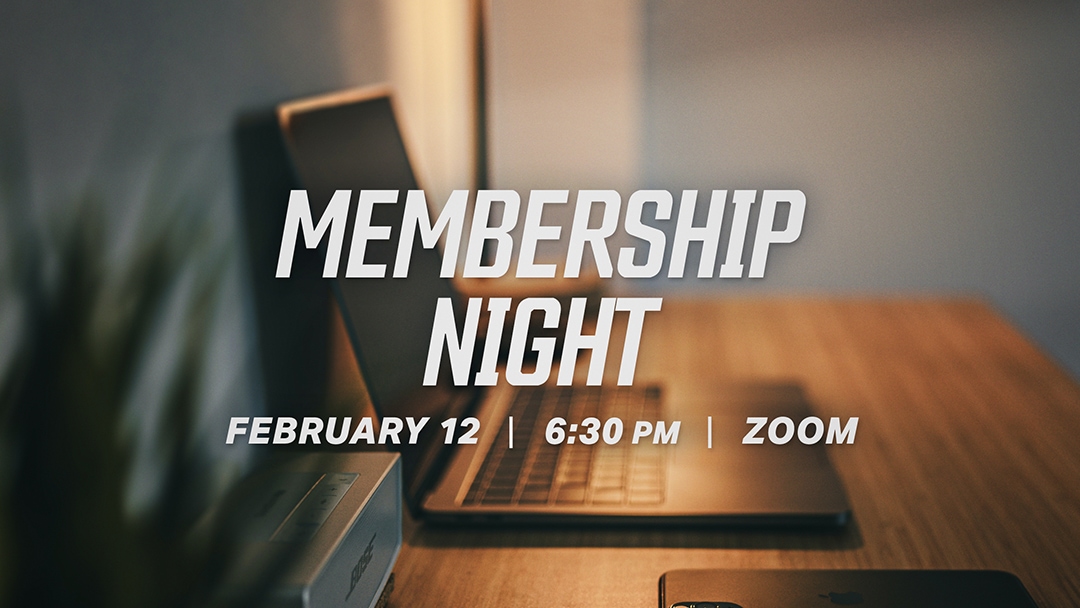 Membership Night
Friday, February 12 | 6:30-9:00 PM | Zoom
Whether you're ready to become a member or you just want to know more about Bible Center, join Pastor Mike Graham, along with other BCC staff, for our next Membership Night!
Learn about our mission and vision.
Ask questions.
Interact with our staff and others considering membership.
More information | Register now to receive the Zoom link.
Church Life
---
Offering Envelopes
2021 Offering Envelopes are available for pick-up at the Info Desk. For questions, contact Kim Alvis.
 Family
---
AWANA Resumes!
Wednesday, February 17 | 6:00-7:30 PM | Join us for our winter/spring session of AWANA for kids age 2 through 5th Grade. Please register so we can plan appropriately for social distancing. Wear your mask, and we can't wait to see you!
Children's Ministry Helpers
Looking for a way to serve, give back, or become energized? Being a part of the Children's Ministry is fun and exciting! Help our kids learn about how amazing Jesus is—the One who created it all. Become a volunteer and serve on a once-per-month rotation (AWANA and Nursery-5th Grade). Volunteers are needed now for Wednesday and Sunday service times. Contact Steve Neill or Jane Jackson-Fowler to get plugged in, or just visit them on the 1st floor.
Bible Center School
---
BCS Employment Opportunities
Substitute Teachers are needed at BCS (grade levels and days are flexible). Email Principal Schafer at sschafer@biblecenterschool.com.