Jesus' words didn't always smell like roses. Actually, He was notorious for saying some very offensive things, especially to those with little love for God or God's people.
On one particular occasion, as Jesus taught a crowd of spiritual seekers, His mother, Mary, and brothers came to speak with Him. Matthew, the gospel writer who relays the story to us, doesn't tell us what they wanted from Jesus, but only that they were trying to get His attention.
Maybe they needed Jesus' help at home with a carpentry project? Perhaps they needed His assistance with some family business related to Joseph's recent death? Only God knows.
Picture it. As they ask Peter to help get Jesus' attention, Peter first begins by pulling on the rear hem of His robe, but Jesus ignores him. Peter then proceeds to tap Him on the shoulder, but Jesus ignores him. Finally, Peter begins to "whisper" loudly, somewhat like our children do when they think they are being quiet but they really aren't, "Jesussssss! Jesussssss! Jesussssss!"
Finally, Jesus replied, "'Who is my mother, and who are my brothers?' Pointing to His disciples, He said, 'Here are my mother and my brothers. For whoever does the will of my Father in heaven is my brother and sister and mother.'" (Matthew 12:48-50)
This was deeply offensive to His culture, a society that highly valued the institution of family. "How dare he treat his blood relatives that way?" Perhaps His words hurt Mary's heart? Maybe His brothers wanted to punch him?
Hitting Close to Home
In the region of America where my wife and I were born (and have chosen to raise our children), Jesus' reply is still highly offensive. Around here, blood is thicker than water.
By way of a disclaimer, Jesus was NOT teaching us to reject our blood relatives. Later He and the Apostles teach us to love our spouses, to honor our parents, and to not neglect our own.
However, Jesus WAS expanding our circle of influence and redefining who "our own" really are. Jesus reminds us here that God has always been calling out a people for Himself—a people of every kindred, tongue, tribe, and nation. Today we call them the church, the family of God.
Be encouraged…
In salvation, God isn't just calling you into forgiveness; He's calling you into family!
In our particular West Virginia church, we sometimes phrase it this way, "The church isn't something you go to; it's a family you belong to." The New Testament is filled with family terminology describing the church.
If you've not yet crossed the line of faith—committing your life and soul to the Lord Jesus Christ—I pray you'll do so today; not just because of the eternal benefits it will bring you individually, but because of the family, it will connect you with eternally.
In salvation, God isn't just calling you into forgiveness; He's calling you into family!
Five Similarities
So, how is the church like a family?
#1 – We're joined together by something greater than our personal preferences or life circumstances.
Most of us don't get to choose our blood family, and many of us wouldn't have chosen differently, even if it were an option. When the Lord gave Sarah and me two daughters, born in 2003 and 2006, they didn't have a choice but to be in our family. When we adopted our son, we chose him. The adoption degree and new birth certificate remain locked away for safekeeping. 
Our blood families are joined together by something greater than personal preference or life circumstance, and, in a similar way, the family of God—the church—is joined by something greater. We are bound together by some very, very good news that we've chosen to believe!
The gospel is the good news that the living God–who demands perfection of all humankind–sent His Son, Jesus Christ, into the world: to live a sinless life; to suffer and die on the cross as the substitute for our sins (absorbing the judgment we rightfully deserve); to rise again; to ascend back into heaven; and to grant forgiveness, righteousness, His Spirit, and eternal life at the moment anyone repents and believes.
Those who trust this good news are spiritually connected as…
One body and one Spirit… one Lord, one faith, one baptism; one God and Father of all, who is over all and through all and in all. (Ephesians 4:4-6)
#2 – We have our own traditions and celebrations that are passed down from generation to generation.
What kind of traditions and celebrations does your family enjoy?
My family has festive routines for just about every major holiday, but Christmas takes the cake. If the kids and I would let her, Sarah would begin decorating for Christmas on Labor Day.
Just as most families have traditions and celebrations that are passed down from generation to generation, the family of God—the church—has its own traditions and celebrations such as: 
Gathering weekly for worship.
Baptizing believers.
Taking communion.
Reading the Bible together.
Showing hospitality.
Giving to the mission.
Singing.
Praying.
Preaching and teaching.
If you're new to church, or haven't visited for a while, try seeing the liturgy through new lenses: through the eyes of a family.
#3 – We don't always get along, but that doesn't stop us from having each other's backs.
Even in the best of families, brothers and sisters don't always get along. In some ways, that's the beauty of brothers and sisters, especially as small children. When our daughters were little they frequently fought like cats and dogs; however, if someone else messed with either one of them, stand back! Somebody was about to "catch. these. hands."
When we were praying about adopting Kadyn into our family, one of our daughters asked, "Will I be allowed to fight with him like I would any other brother?" Consider the beauty in her question.
Just as brothers and sisters don't always get along (but try to have one another's backs), the church family functions in a similar way.
Though we have our differences of opinion about things like…
The best reaction to Covid-19
Mask-wearing
Our kids' schooling options
Political parties and candidates
Government bail-outs
Social justice
Tangential doctrinal beliefs
We still have one another's backs!
Here's the kind of family Jesus calls us into…
Blessed are the peacemakers, for they will be called children of God. (Matthew 5:9)
#4 – We get fed constantly, whether we're hungry or not.
Did your grandmother ever say to you what my grandma often said to me, "You need to eat more and put some meat on those bones"? Perhaps she plopped another scoop of mashed potatoes onto your plate and then asked (for ceremonial purposes only), "Would you like more potatoes?"
In most healthy American families, we are fed constantly, whether we're hungry or not. (May God help us to provide more for the many children in underserved situations who have never experienced this beautiful opportunity!)
Thankfully, God has designed the church in the same way. At our church, we work hard to make sure our family can chew on God's Word as much as possible.
#5 – We actively commit to one another's well-being, through thick and thin.
Picking a church and planting deep roots requires commitment. It's for this reason that we host regular Membership Nights to help people quickly discern if our church is right for them, or if (perhaps) another church would be a better fit.
Just for You
No matter where you live or in what church you feel most at home, will you surrender your life to Jesus today? May I encourage you to put your faith in the Lord Jesus, finding your ultimate fulfillment in Him? 
Consider praying this in your own words…
Dear Jesus, I admit I'm a sinner. I've tried living life my own way, but now I want to follow You and live life Your way. I believe You lived the perfect life I could never live and died on the cross to pay for my sins. I believe You rose again from the grave and ascended back to heaven. Come into my life and change me from the inside out. Make me part of Your spiritual family. Amen.
Why? Because…
In salvation, God isn't just calling you into forgiveness; He's calling you into family!
Matt Friend, a Charleston native and tenth-generation West Virginian, graduated from the Southern Baptist Theological Seminary, has served in pastoral ministry since 2002 and at Bible Center Church since March 1, 2016 (as our sixth Lead Pastor). He and Sarah (his high school sweetheart) are raising two teenage daughters, Katie and Riley, and a son, Kadyn. Together, they are advocates for adoption and all things West Virginia. In his free time, he enjoys reading, camping, hiking, kayaking, and spending time with his family and two dogs, Queso and Wasabi.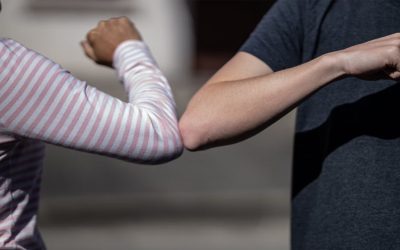 Today my son walked into school without a mask for the first time in almost two years. Instead of walking, I should probably describe him as having floated into school! When Sarah and I received the email from his principal yesterday announcing that masks are now...