This morning's newspaper is headlined, "State: Hospital beds filling fast." A few turns to the right, and the headlines continue, "Requiring vaccines for hospital staff is the right call." "Pfizer seeks FDA booster OK for 16, up." "College football kicking off in pandemic all over again."
Children are back to school again. College students are moving into dormitories and making friends again. Evening bonfires are being kindled again. Lovers are dating again. Restaurants are busy again. Adventurers are traveling again. Yet, our health care professionals tearfully remind us that we're in crisis mode, again.
So what will we do if the pandemic continues? Specifically, how will Christians react? In what ways must the Church of our Lord Jesus Christ respond?
In addition to trusting God…
We'll remember the real reason behind the mess we're in.
According to the biblical narrative, a storyline I believe to be true and have staked my life upon…
Original human sin expelled us all into a dark world of suffering and death.
In Genesis chapters 1-2 we read of an ancient celestial garden, a little slice of heaven on earth, an Edenic postage stamp on the third rock from our sun where God desired humanity to flourish.
By the third chapter of Genesis, we read that Adam, in particular, willingly and willfully rebelled against one of God's commands, finding him and Eve thrust out of the garden into a cursed and cataclysmic world.
This thirst for sin, this craving to go our own way, still haunts us today.
In order to fully understand the evil around us, we must recognize the evil within us.
Sin is more than simply breaking divine rules. According to the Scriptures, it's loving, worshipping, or serving anything more than God.
Human sin and sinfulness have wrought devasting effects upon us all, destructively reprogramming the world around us. According to the inspired author, Paul the Apostle…
We know that the whole creation has been groaning as in the pains of childbirth right up to the present time. Not only so, but we ourselves, who have the firstfruits of the Spirit, groan inwardly as we wait eagerly for our adoption to sonship, the redemption of our bodies (Romans 8:22-23).
The writer, Annie Dillard, came to agree with the premise of the Scripture above. Having lived for a year by a creek in the mountains of Virginia—expecting to be inspired and refreshed by closeness to nature—she came, instead, to realize that nature was completely ruled by one central principle: violence by the strong against the weak.
Why do we experience natural disasters, pandemics, and widespread calamities? Granted, some of these may be caused by the unfaithful stewardship of our planet, but—ultimately—all spokes lead back to the hub of original sin.
Lately, the effects of this pandemic have harkened me back to other disasters in my lifetime. After Hurricane Katrina, I recall Senior NPR News Analyst, Daniel Schorr (on his 89th birthday) observing that President Bush had "staked out a non-position" on the debate between evolution and intelligent design. Bush had said that "both sides ought to be properly taught in the schools of America."
Then, with great scorn, Schorr linked the devastation of Hurricane Katrina with the concept of intelligent design: "[Bush] might well have reflected that, if this was the result of intelligent design, then the designer has something to answer for."
I earnestly disagree. We have something to answer for, not God.
I was intrigued to think of Mr. Schorr standing in Job's place…
The Lord answered Job [and Daniel Schorr] out of the whirlwind and said: "Who is this that darkens counsel by words without knowledge? Dress for action like a man; I will question you, and you make it known to me… Who shut in the sea with doors when it burst out from the womb, when I made clouds its garment and thick darkness its swaddling band, and prescribed limits for it and set bars and doors, and said, 'Thus far shall you come, and no farther, and here shall your proud waves be stayed'?" (Job 38:1-3, 8-11).
Who are we to answer back to God? Should the pot say to the Potter, "This is an unintelligent way to show your justice and your power? Come, Maker of heaven and earth, sit at my feet—I have lived 89 years and have gotten much wisdom—and I will teach you—the eternal God—how to govern the universe"?
No. Whatever judgment has fallen upon this universe, it is we who deserve it—all of us. And whatever mercy is mingled with judgment, none of us can claim with a clean conscience. In the presence of God's holiness, every mouth is stopped and the whole world is accountable before God.
In this context, John Piper writes…
"There is only one hope to escape the flood of God's wrath. It is not the levee of human virtue but the high ground called Calvary. All brokenhearted looters and news analysts and pastors are welcome there."
Some ask, "If God can do anything, why can't He dissolve all evil and suffering?" I find this question to be ironic, for we cannot blame God for the world's suffering while daily insisting on our own personal freedom to sin against Him.
Even today, God doesn't abridge the accountability of moral, intelligent creatures. Instead of asking why God allows suffering in the world, perhaps a better question is to ask why God grants any of us mercy, a sunny day, a healthy life, a drink of water, or a breath of fresh air.
To my fellow Jesus-followers… let's remember that the residue of original sin is the real reason behind the mess we're in.
Matt Friend, a Charleston native and tenth-generation West Virginian, graduated from the Southern Baptist Theological Seminary, has served in pastoral ministry since 2002 and at Bible Center Church since March 1, 2016 (as our sixth Lead Pastor). He and Sarah (his high school sweetheart) are raising two teenage daughters, Katie and Riley, and a son, Kadyn. Together, they are advocates for adoption and all things West Virginia. In his free time, he enjoys reading, camping, hiking, kayaking, and spending time with his family and two dogs, Queso and Wasabi.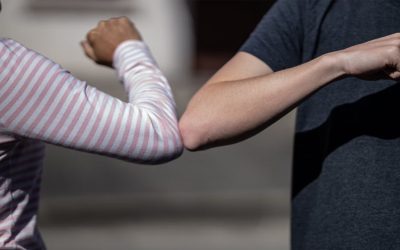 Today my son walked into school without a mask for the first time in almost two years. Instead of walking, I should probably describe him as having floated into school! When Sarah and I received the email from his principal yesterday announcing that masks are now...