H
ave you ever struggled with setting healthy boundaries? I have. I don't know anyone who has totally mastered it.
If you have no problem setting boundaries in life, you may want to keep scrolling. However, if you could benefit from a few practical reminders, this article is for you.
A boundaryless life wears many hats. Sometimes it manifests as someone who takes pride in always going the extra mile; yet, he or she lives an exhausting life. It's often demonstrated in a married couple who can't remember the last time they hired a babysitter, went on a date, or had an intimate moment.
Perhaps you find it difficult to say no to anyone about anything out of fear that person may not like you. Have your friends told you that you're a people-pleaser? Do you feel that the whole world needs access to you every minute of every day?
A boundaryless life rears its ugly head each time we're afraid of hurting someone's feelings by telling the truth, even when told at the appropriate time and with a fitting tone. Occasionally, it's revealed when we resent others for the messes they make, believing we are the only hero on earth capable of swooping in and saving the day.
As an adult, have you allowed someone to take advantage of you? Do you feel the urge to fix everyone and everything? Is your calendar overcommitted? Have you allowed someone else to set the agenda for your family or your career? Do you easily cave to passive-aggressive threats?
Here's a truth to remember…
Boundaries create a safe space for a lifetime of loving like Jesus.
Just as homeowners set physical property lines around their land, God invites us to set mental, physical, emotional, and spiritual boundaries for our lives to help us distinguish what our responsibility is and what it isn't. Setting boundaries is the key to sustainable ministry. Since none of us is Jesus, we'll always need to set appropriate boundaries to love like Jesus.
There has been much written about boundaries…
"When we fail to set boundaries and hold people accountable, we feel used and mistreated." –Brené Brown
"If someone gets mad at you for creating a boundary, consider that a good sign that the boundary was necessary." –Jenna Korf
"When someone oversteps your boundaries, they're letting you know that what you want doesn't matter." –Phil Good
"Givers need to set limits because takers rarely do." –Rachel Wolchin
"Walls keep everybody out. Boundaries teach them where the door is." –Mark Groves
"You're not required to set yourself on fire to keep others warm." –Unknown
"The difference between successful people and really successful people is that really successful people say 'no' to almost everything." –Warren Buffet
The Holy Scriptures also speak to this…
Above all else, guard your heart, for everything you do flows from it. (Proverbs 4:23)
Whoever has no rule over his own spirit is like a city broken down, without walls. (Proverbs 25:28)
Do not give dogs what is sacred; do not throw your pearls to pigs. If you do, they may trample them under their feet, and turn and tear you to pieces. (Matthew 7:6)
I urge you, brothers and sisters, to watch out for those who cause divisions and put obstacles in your way that are contrary to the teaching you have learned. Keep away from them. For such people are not serving our Lord Christ, but their own appetites. By smooth talk and flattery they deceive the minds of naive people. (Romans 16:17-18)
But the fruit of the Spirit is… self-control. (Galatians 5:23)
A lack of boundaries should concern us! Psychologists tell us it can lead to depression, anxiety, eating disorders, addictions, impulsivity, chronic guilt and shame, panic disorders, and marital breakdown. Henry Cloud and John Townsend write, "A life without boundaries is no life at all."
However, may we always remember…
Boundaries create a safe space for a lifetime of loving like Jesus.
So, what steps can we—Jesus-followers—take to set boundaries with our family, friends, colleagues, and ourselves?
#1 – Let yourself be loved by God, just as you are, with no strings attached.
One of the central teachings of the Bible is that God is, possesses, and exudes covenant love for His kids…
There is no fear in love. But perfect love drives out fear, because fear has to do with punishment. The one who fears is not made perfect in love. We love because he first loved us. (1 John 4:18-19)
Know this love that surpasses knowledge that you may be filled to the measure of all the fullness of God. (Ephesians 3:19)
Try saying to yourself, "In Jesus I am loved, with no strings attached."
#2 – See yourself as God's prized possession, being responsible only to Him for how you take care of you.
In the physical world, boundaries are easy to see. Fences, signs, walls, moats with alligators, and hedges are all physical boundaries. They give the same message: "This is where my property begins!" The owner of the property is legally responsible for what happens on his or her property. Nonowners are not.
The Apostle Paul writes…
Do you not know that your bodies are temples of the Holy Spirit, who is in you, whom you have received from God? You are not your own; you were bought at a price. Therefore honor God with your bodies. (1 Corinthians 6:19-20)
Can you see the difference it makes to know you belong to God? If you belong to everyone else, it's your job to please everyone else; however, if you belong to God, it's only your job to please God.
#3 – Try your best with the resources you have to meet the needs God puts in front of you, trusting God to meet the needs beyond your capacity.
We all have limits and boundaries given to us by God…
Lord, you alone are my portion and my cup; you make my lot secure. The boundary lines have fallen for me in pleasant places; surely I have a delightful inheritance. (Psalm 16:5-6)
Do not withhold good from those to whom it is due, when it is in the power of your hand to do so. (Proverbs 3:27)
It's a healthy step in the right direction when we do our best to leverage what God has given us for His glory, while recognizing that God ultimately has to meet all needs.
Making It Practical
If any of the above applies to you, perhaps you should consider asking the Lord for His help to set better boundaries in your life.
Is there someone continually asking you for help—beyond your capacity—that you could refer to someone else or to another organization with more resources?
Do you need to have an honest and frank conversation with someone about how they've crossed a boundary line with you or why you will likely never live up to their standards?
Would you benefit from cutting back on your commitments and being home a few more nights per month?
Would your marriage benefit from hiring that babysitter or choosing intimacy with your spouse over their nightly bedtime shenanigans?
How much would your life improve to finally be at peace with not everyone liking you?
Let's remember…
Boundaries create a safe space for a lifetime of loving like Jesus.
Matt Friend, a Charleston native and tenth-generation West Virginian, graduated from the Southern Baptist Theological Seminary, has served in pastoral ministry since 2002 and at Bible Center Church since March 1, 2016 (as our sixth Lead Pastor). He and Sarah (his high school sweetheart) are raising two teenage daughters, Katie and Riley, and a son, Kadyn. Together, they are advocates for adoption and all things West Virginia. In his free time, he enjoys reading, camping, hiking, kayaking, and spending time with his family and two dogs, Queso and Wasabi.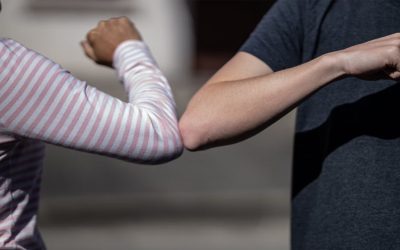 Today my son walked into school without a mask for the first time in almost two years. Instead of walking, I should probably describe him as having floated into school! When Sarah and I received the email from his principal yesterday announcing that masks are now...