GOOD FRIDAY | APRIL 15
7 PM | Good Friday Service
EASTER SUNDAY | APRIL 17 
 8:45, 10:00, 11:15 AM | Worship
(Speaker: Pastor John King)
Children's Ministries (Birth-5th Grade)
10:00, 11:15 | Special Needs classroom
Groups, MSM, and HSM will not meet.
TUESDAY | APRIL 19
WEDNESDAY | APRIL 20
6 PM | Awana (2 yrs-5th Grade)
6 PM | Middle School (MSM)
7 PM | High School (HSM) | BCS Campus
FRIDAY | APRIL 22
SATURDAY | APRIL 23
9 AM-Noon | Women's Spring Event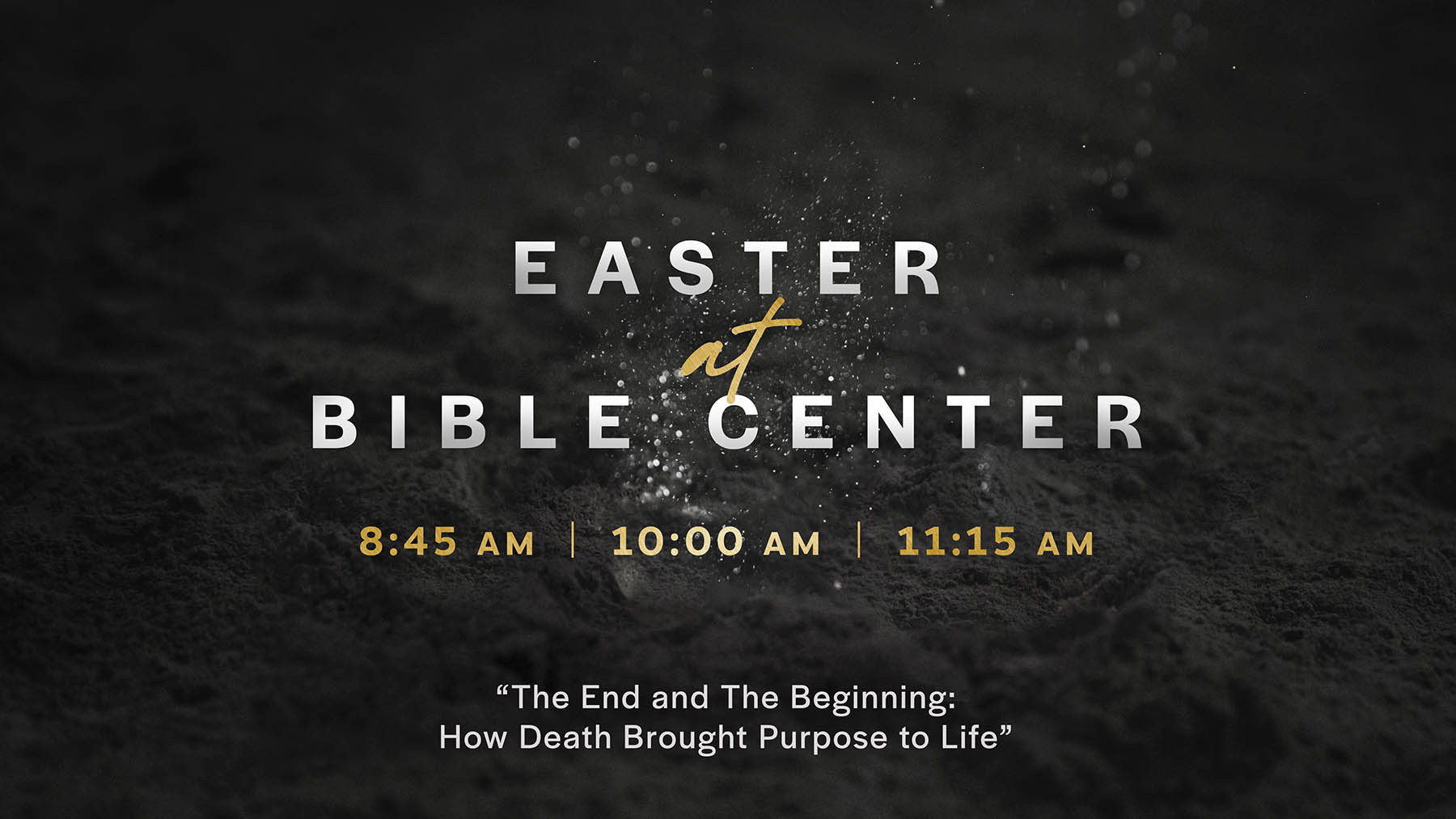 Easter at Bible Center
The End and The Beginning: How Death Brought Purpose to Life
You're invited to be our guest for a beautiful service celebrating the resurrection of our Savior. Invite a friend or neighbor, and join us for a special hour of worship. All three services will be identical.
Stay Up to Date with the Saturday Round-Up
A weekly email delivered to your inbox with the weekend bulletin, upcoming events, and the latest news.