About the Series
March/April 2020
With the world around us in chaos, what does Jesus invite us to believe? What are we to think, especially as Easter approaches? The Gospel of Mark holds the answer…
Jesus is King, even when life doesn't make sense.
Whether we phrase it as, "Jesus is Lord," or "Jesus is in control," the Gospel of Mark invites us to remember, especially in times like these, that there's no reason to be paralyzed by fear. Christ has risen from the grave, conquered death once and for all, ascended back into heaven, and sovereignly reigns today over all things!
Journey with us through this three-week teaching series that culminates on Easter Sunday. Invite a friend to join you, even to watch with you online. Each sermon, and each daily devotional (March 23-April 10), will shine Jesus' hope on our doubts, fears, anxieties, and discouragements.
At the end, Jesus will invite you to make the decision for yourself. I pray you'll recognize Jesus as your King, even when the world around you may not seem like He is.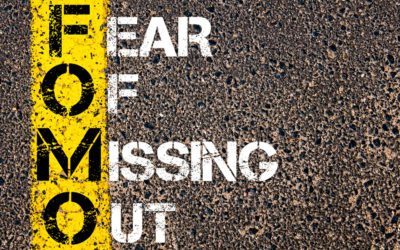 "Are they really at the beach together again?" "Why do they never tag me in their Snapchat pics?" "Why wasn't I invited to the concert when it looks like everyone else in the world was there?" Those are just a few statements that flow from the watershed of FOMO…
read more