About the Series
Summer 2021
"How did I get here?"
These are the words of many Christians on the brink of burnout or in the midst of breakdown. They are exhausted, depressed, anxious, stressed, and joyless. Their time is spent doing many good things, but their pace is unsustainable―lacking the regular rest, readjustment, and recalibration they need.
But there is good news: God has graciously provided a way for us to reset our lives to a more sustainable pace. Drawing on personal experiences―good and not so good―this series offers us hope for the future, helping us identify the warning signs of burnout and offering practical strategies for developing patterns necessary for living a grace-paced life.
If you'd like to follow along with David Murray's book that complements this series, you can order it here.
May God help us all reach the finish line with our strength and joy intact!
June 10 & 13 | Resetting Our LIves Around Grace (Pastor Mike Graham)
June 24 & 27 | Reality Check, Review & Reset (Pastor Ryan Bandy)
July 1 & 4 | Re-Create
July 8 & 11 | Relax
July 15 & 18 | Rethink
July 22 & 25 | Reduce
July 29 & August 1 | Refuel
August 5 & 8 | Relate
August 12 & 15 | Resurrection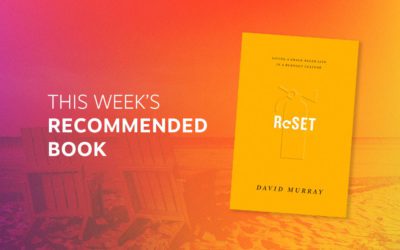 This Week's Recommended Book June 13, 2021 - Sermon: Resetting Our Lives Around Grace Series: Reset Book: Reset: Living a Grace-Paced Life in a Burnout Culture by David...
read more
〉Bible Center School
A ministry of Bible Center Church, Bible Center School is a fully accredited preschool, lower, and middle school program providing an exceptional educational experience in preparation for the secondary level and college.